KLM King's Day proof
King's Day campaign
Play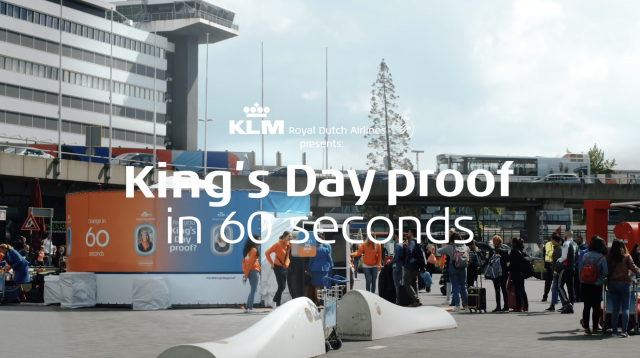 King's Day Proof
KLM King's Day proof campaign was all about making the travellers that came to Amsterdam aware of the King's Day celebration. New Amsterdam Film Company created the concept to bring the travellers towards a 360 simulator at the Schiphol entrance to make sure they got King's Day Proof. With fun elements such as; koekhappen, dancing and some basic knowledge about King's Day, they had a quick 60 seconds course to be ready for the big party.
New Amsterdam Film company asked us to direct the Simulator film for KLM Royal Dutch Airlines. Next to that, We did the creative production for several outdoor screens with lead creative from New Amsterdam: Giuseppe de Crocq. Routing the passengers towards the King's Day Simulator at Schiphol Plaza.

A full experience.
We managed a full creative production in 2 weeks with a 60 seconds film, animated narrowcasting visuals we also designed, photography for the King's Day Proof products and several re-edits for the German and UK audience. And all that, in-house.

Online &
Offline visuals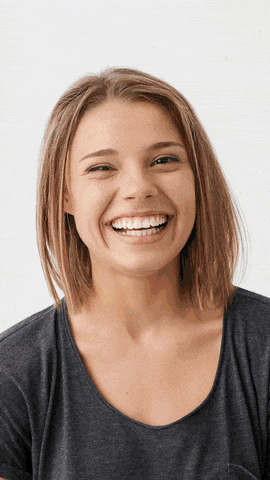 Routing the passengers
with narrowcasting visuals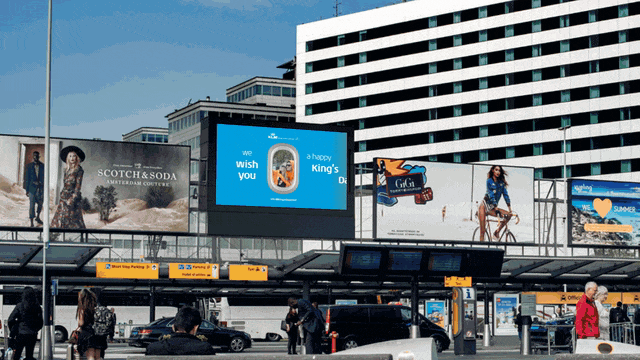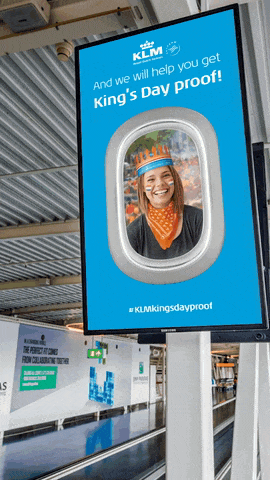 And a cool 360,
5.1 surround video
What we did
Concept / Film production / Animation / Photography / Design

CREDITS
CLIENT
KLM Royal Dutch Airlines / New Amsterdam Film Company
PRODUCTION COMPANY
New Amsterdam Film Company
DIRECTOR
Reinjan Prakke, Chapter (aftermovie); Timothy Wormhoudt, Session One (simulatorvideo)
CREATIVES
Giuseppe du Crocq
EXECUTIVE PRODUCER
Jelani Isaacs
PRODUCERS
Jorrien Kremer, Sanne Stoker
CREATIVE PRODUCER (Narrowcasting visuals, online & 360 simulator video)
Timothy Wormhoudt (Session One)
EDITORS
Reinjan Prakke, Chapter (aftermovie); Session One, Leanne Vink (simulatorvideo)
ANIMATION
Session One, Ingmar Gubbens
DESIGN
Chris Wormhoudt & Erjee Vroling (Session One)
MUSIC
Massive Music, JCW Productions (simulatorvideo)
COLORIST
Kevin Kimman, Chapter (aftermovie)
SOUND DESIGN
Ear force (Aftermovie)
STAND BUILDER
Igloo Vision